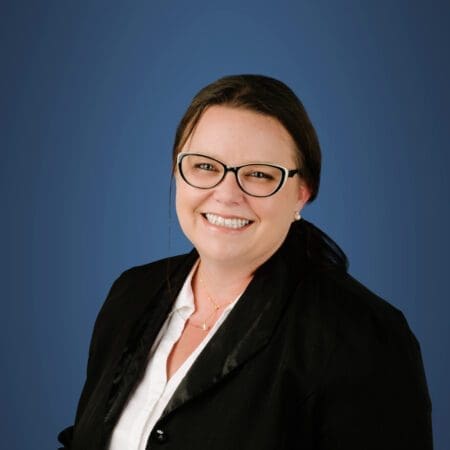 Jessica Anderson joined Jones Law Group in 2023 as their Legal Assistant. You will most likely meet Jessica when she is greeting you over the phone or in person. Her organizational skills and multitasking experience are a welcomed addition to this fast-paced environment. Jessica also is a Certified Notary.
Prior to her start at Jones Law Group, Jessica dedicated 25 years to working in the Dental field. Her hard work, diligence, and determination allowed her to grow into various positions over those 25 years. We're so excited to be a part of her growth in the legal field.
Originally from California, she and her family (a Military family) moved overseas for 4 years. Her parents were rooted in St. Petersburg from their childhood, so naturally – they came back when it was time to return to the USA. In 2012 Jessica moved to Seminole County but recently moved back to St. Petersburg with her son and their adorable dog. In her free time, she enjoys outdoor activities of all kinds, photography, and crafty projects.